Projects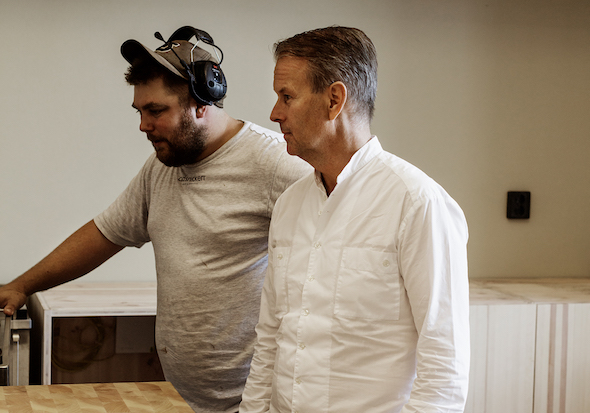 Fredrik's commitments
Gastronomic advisor for the Nobel Foundation. Fredrik participates in the development of the meal at the annual Nobel Banquet in Stockholm City Hall. 2002 – ongoing.
Creative leader at the Restaurant Academy in Sweden. A gastronomic meeting place that provides the industry with the highest level of expertise through the best courses. 2002 – current.
Gastronomic advisor of Astrid Lindgren's world. A popular destination for Swedish and foreign visitors, where Fredrik helps to highlight regional cooking and good food for children. 2010 – ongoing.
Jury chairman of the Swedish Championship of professional cooking – Chef of the Year. 2002-2018.
Advisor to the Swedish Minister for Rural Affairs in the initiative Sweden the new culinary destination.  2010-2014.
Culinary advisor for an elementary school where Fredrik inspires both staff and children in good meal experiences. 2009-2015.
Ambassador to the UN Association's "School meals provides knowledge" project that supports education for children in low-income countries. Co-operation in field work in Cambodia and subsequent campaign in 2009.
Swedish Royal Weddings
H.R.H. Prince Carl Philip and H.R.H. Princess Sophia's wedding dinner 2015, responsible for the banquet at the Royal Palace.
H.R.H. Crown Princess Victoria and H.R.H. Prince Daniels wedding dinner 2010, participating chef.
H.R.H. Princess Madeleine and Mr. Christopher O'Neill's wedding dinner in 2013. participating chef.